Career Portfolio Workbooks

Identifying Skills and Abilities for Career Success
These companion workbooks to the Career Portfolio At-A-Glance Guide are designed to help individuals identify their existing skills, determine the skills needed for a desired career, and map out what skills they need to aquire.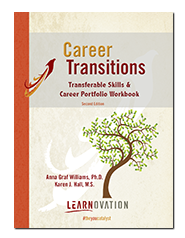 New 2nd Edition! This workbook focuses on identifying existing skills, identifying career opportunities, and using transferable skills to showcase your skills. Each exercise explores different types of skills, places to gain skills, and ways to present these skills to an employer. More>>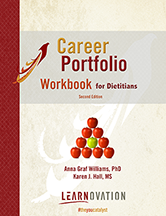 A great new companion workbook for Creating Your Career Portfolio: At-A-Glance Guide for Dietitians.This workbook includes a series of exercises that provide insight into a person's skills, abilities, and talents. This workbook also helps to plan for skill development in areas of weakness, identifying work samples, and tracking personal professional development. More>>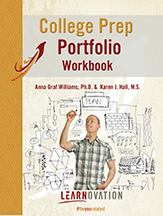 This workbook contains skill awareness exercises designed to help high school students identify their current skills and the skills they need to succeed. More>>
Career Portfolio Books
Learn how to create your own Career Portfolio with the Basics,  Student, Professional,or Dietetic version of Creating your Career Portfolio: At a Glance Guide.
Career Portfolio DVD's
See the portfolio in action with career portfolio videos