Career Portfolios for Students
It's never too early to start your Career Portfolio
A career portfolio can be an effective tool for students at all levels. Portfolios are used by:
College students looking for their first jobs
High school students trying to get into their preferred university
Grade school students documenting work towards awards, achievement, or community service
Even pre-schools are using portfolios to help track and document children's development during their early years.
If you're in College, use your career portfolio to: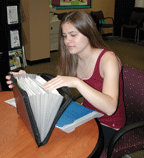 Enhance your résumé
Apply for internships
Find your first job
Be sure to:
Track diplomas
Show GPA
List extracurricular activities
Show your professional memberships
Get letters of recommendation from teachers
Document your

community service hours

and earn scholarships!
If you're in High School, use your career portfolio to: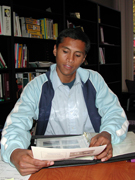 Aid in choosing appropriate electives
Develop your résumé
Apply for scholarships
Make the cut at your preferred college or university
Be sure to:
Track your grades
Track community service projects
Show skills you have learned from hobbies
Career Portfolio Books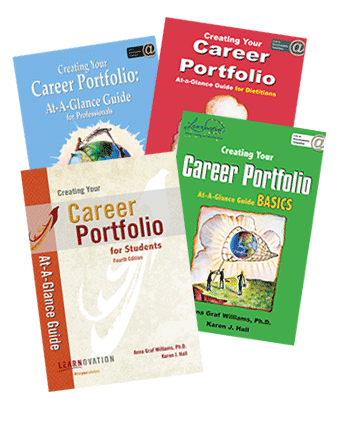 Learn how to create your own Career Portfolio with the Basics,  Student, Professional,or Dietetic version of Creating your Career Portfolio: At a Glance Guide.
Career Portfolio DVD's
See the portfolio in action with career portfolio videos