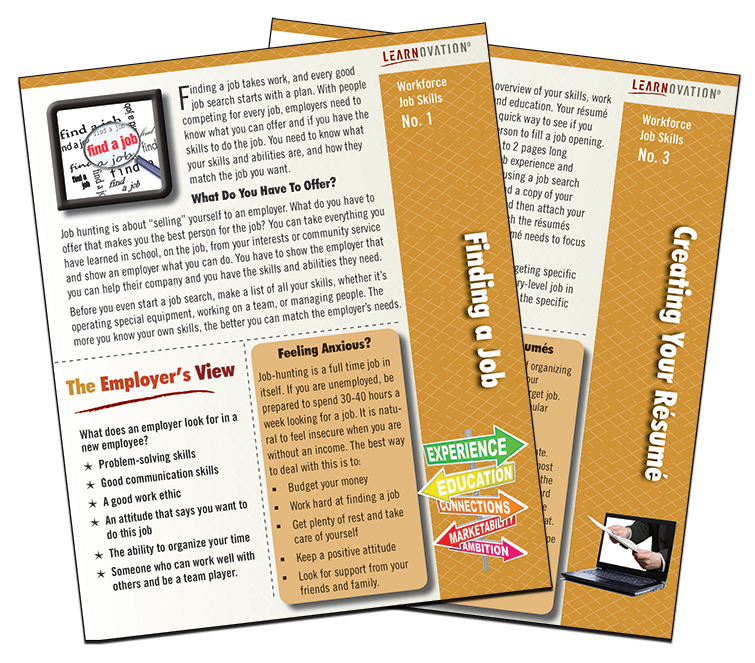 Help your CLIENT beat the odds and get a JOB!!
Do your clients NEED A JOB RIGHT AWAY?
Afraid their personal life will negatively impact their employability?
YOU have the power to help them succeed.
Finding a Job   Taking Control of Your Skills   Creating Your Resume   The Job Application   Job Interviews   Beginning the New Job   Keeping the Job   Handling Money   Handling Conflict    Handling Stress   Somebody's Angry   Abuse in the Family   Transportation & Housing    Setting Up the Household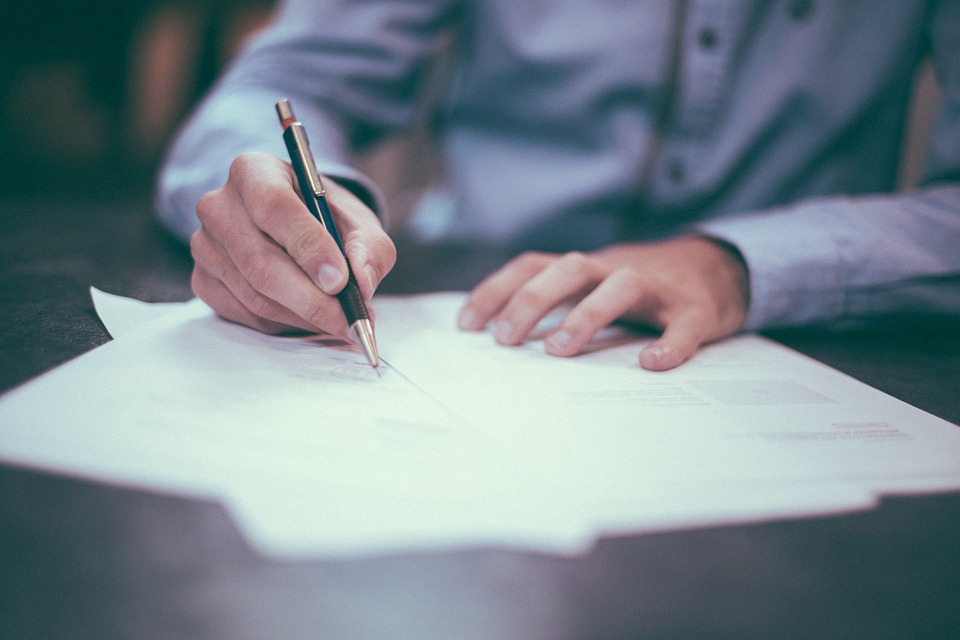 Choose the Workforce Readiness Pamphlet Series that can save lives!
What is Included in the Series?
The Workforce Pamphlets cover the necessary and basic skills to succeed in the workplace.
more...
Finding a Job
Taking Control of Your Skills
Creating Your Resume
The Job Application
Job Interviews
Beginning the New Job
Keeping the Job
Handling Money
Handling Conflict
Handling Stress
Somebody's Angry
Abuse in the Family
Transportation & Housing
Setting Up the Household
less...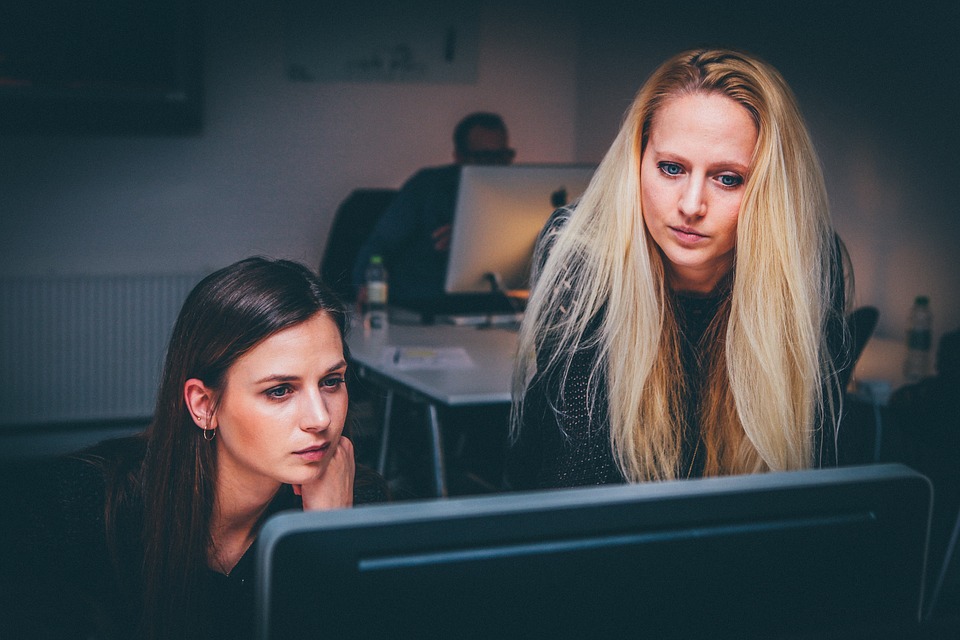 Address the BIG issues causing people to lose their jobs, and increase their awareness and skills.
Job Searching…Excess Absenteeism…Lack of Skills…
By focusing on the big issues and working to fix them, you will set your clients up for success.
more...
Skills and Awareness Needed
Job Searching
Applying
Resume Creation
Interviewing
Starting and Keeping the Job
Basic Life Problem Solving

Handling Money
Handling Conflict
Responding to Anger
Responding to Abuse
Securing Housing and Transportation
Setting Up the Household
The BIG Issues
Excess Absenteeism
Attitude Problems
Missing Support Systems
Big Life Issues Affecting Being at Work
No Awareness of Necessary Essential Life Skills Needed for Professional & Personal Well-being
less...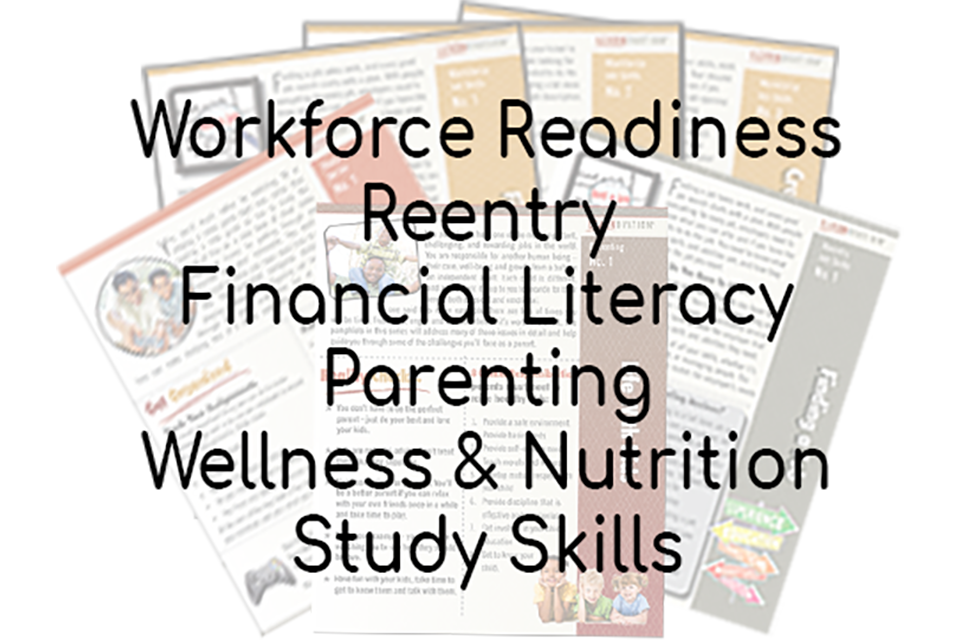 Instructional Design addresses life skills and job readiness…One issue at a time
All Pamphlets are Built to Cater to Your Clients
We keep it simple, easy, and geared to all learners!
more...
All materials chunked for easy understanding and engagement
Designed for independent study or small groups.
Four page layout — easy to comprehend with activities to explore the topic
Materials written at a 9th grade reading level so that they are federally reimbursable for literacy programming
Tangible with strong pass around factors to other family members
Individualized mini performance appraisal outcomes assessment tool.
Each pamphlet can be completed in 30-45 minutes by weak readers or unidentified special needs learners.
less...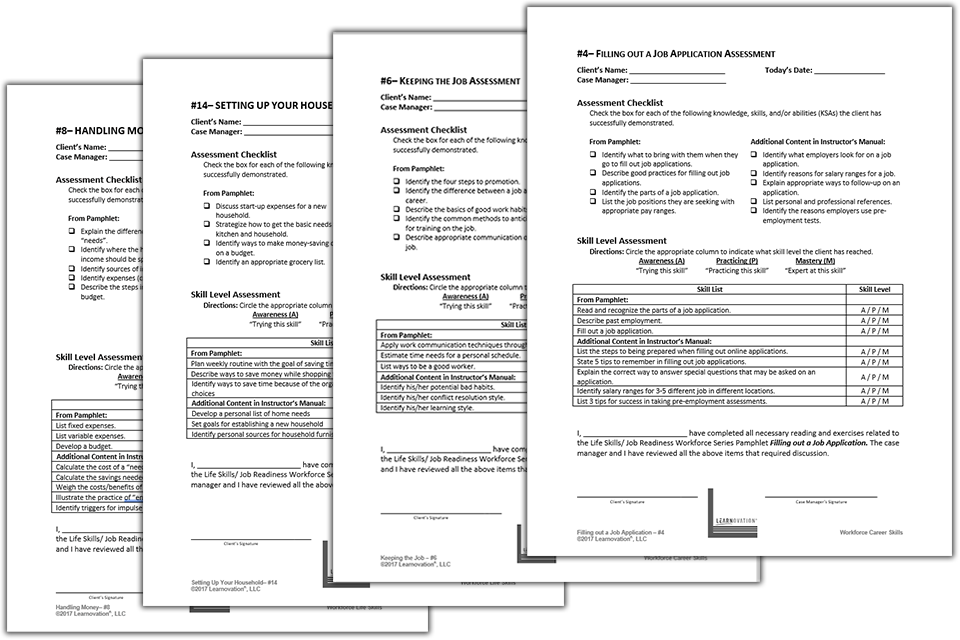 Is your program on the brink of extinction? 
Get the evidence based outcomes you need to start thriving
Keep reading to learn more about the features…
more...
Features:
Documents case management engagement
Compliments individual case manager strengths while standardizing outcome measures
Rapid completion and engagement of 5-10
Provides data for tracking client success, providing measures for future grant writing
Instruction in the Instructor's Manual to support completing documents in small groups when as needed.
less...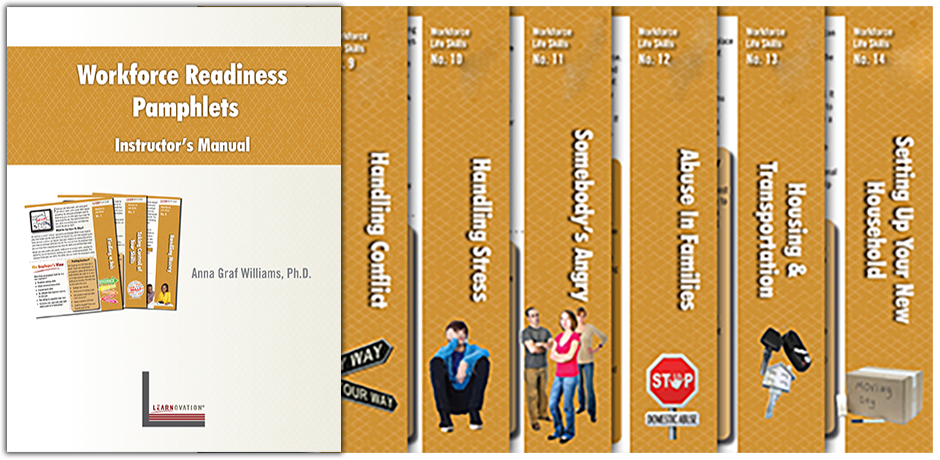 Instructor's Manuals available for each pamphlet set!
Take the HARDWORK out of creating your curriculum!
We provide turn key manuals that are customizeable based on your clients needs.
more...
Each manual includes:
PowerPoint slides for each pamphlet
Detailed curriculum and teaching guidelines
Additional content to extend training time
less...