Academic eTools Suite

For School Programs and Workforce Development Solutions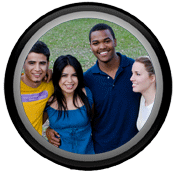 Need a way to reach students NOW?

Need a way to measure outcomes on each assignment and project?

Looking for the freedom to be creative and still have the framework in place for your innovative teaching methods?

Trying to reach students who are glued to their phone?

Need a Career Management Tool for your students?
Our software will….
Specifically align goals with standards for college and work readiness
Provide for collection and effective use of data
Increase teacher effectiveness
Target turn-around programs and innovation
Create and track your own curriculum
Match your curriculum to the employment standards for knowledge, skills, and abilities
Set you up to track data for future grant writing.
At Learnovation®, LLC we know that not everyone learns the same and in the same way.  We have spent years integrating and staying focused on the innovations of instructional design and the art of learning.  Our team has specialties in Career Development Research (with special interests in brain research on skill and job matching), graphic arts and multimedia impact on learning, and special needs learners. 
We have studied learning from the at-risk youth to the gift-talented private college prep student dimension.  Learning, innovative teaching, and knowing how to measure and stimulate learning is at the core of our work.  Our team has specialties in both youth learning and adult learning methods.  We subscribe to the toolbox approach for your team.  We have developed instructional materials and software to support instructors, administrators and learners
The Perfect Tool
The Academic eTools Suite is a complete software solution that helps you set up systems to:
Manage your operations and infrastructure while interfacing with agencies and partner organizations who serve your students
Identify the knowledge, skills, abilities, and experience of students
Integrate outcomes assessment into all programs
Expand existing workforce development and job readiness programs
Provide an ePortfolio to prove student skills and abilities and prepare for a career
Contact us today to schedule a webinar demo
---
Learn how to create your own portfolio with the professional, student, or dietetic version of Creating your Career Portfolio: At a Glance Guide.
---
Get a Professional Career Portfolio Bundle Pack for only $100!
Includes:
Professional Portfolio Kit with your choice of Career Portfolio workbook

Career Transitions Workbook
College Prep Workbook
Practical Exercises Workbook

Creating Your Career Portfolio: At-A-Glance Guide for Students