eMedical Notebook

Managing Medical Resources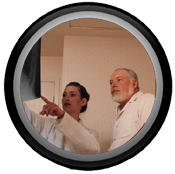 The eMedical Notebook assists individuals in managing their physical and mental health. This product is integrated into our ePortfolio product. Currently, we measure how medical conditions impact skills and abilities, etc. by measuring current disabilities and the possible rehabilitation level that can be obtained.
Features:
Allow for several methods of gathering medical data ranging from transfer of medical records, to survey and completion of forms
Integrates into the eMinder process so individuals can set up reminders for medications, appointments, job interviews, etc.
Maps disabilities onto impact on tasks and skills for jobs, assisting the individual in short-term and long-term career planning
Includes training materials to assist people in developing more efficient interaction with doctors and other medical support staff
Models the ergonomics and user interface of the ePortfolio
Utilizes the new international medical codes and cross references the old billing codes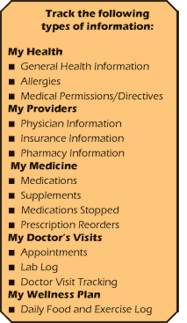 Contact us today to schedule a webinar demo
---
Learn how to create your own portfolio with the professional, student, or dietetic version of Creating your Career Portfolio: At a Glance Guide.
---
Get a Professional Career Portfolio Bundle Pack for only $100!
Includes:
Professional Portfolio Kit with your choice of Career Portfolio workbook

Career Transitions Workbook
College Prep Workbook
Practical Exercises Workbook

Creating Your Career Portfolio: At-A-Glance Guide for Students