Products and Support for Lives in Transition
We believe in the development of the individual. Institutions, organizations, agencies and individuals come to us in that delta moment when they are ready to change. We partner with them as they are developing and documenting their knowledge, skills, abilities, tools, technologies, education, and rare talents in the pursuit of gainful employment. Our understanding and special talent in instructional design and learning make us exceptional at development and measurement of outcomes and accountability.
Our Focus
Learnovation believes in the holistic approach to individuals. The individual must embrace personal change to assist them in both soft and technical skills
Learnovation understands that not all people learn in the same way – innovation is require in the instructional design of materials and approaches to learning
Our instructional design is about impacting BEHAVIOR
We teach PROCESS like no one else in the industry
We are recognize as an EXPERT in the career portfolio process
Who We Impact
Individuals
Covering a wide range of demographics: tribal members, veterans, adult students, high school students, college students, at-risk-youth, agency clients/customers, and industry employees
We focus on those individuals facing a personal delta in their lives
We help them manage/ control the change process
Supporting Organizations
Not-for-profits, government agencies, education, corporate (hospitality, technology, manufacturing, agriculture, green industries)
Provide measured success for organizations AND individual
Facilitating individual in order to make money, save money, or grow leadership
The Results
Learnovation has successfully impacted thousands of lives since 1995.
Sold over 500,000 copies of our creating your career portfolio at-a-glance guide (and counting) making us the largest seller of its kind.
Products/ Tools
Books – the "how to" in career portfolio
Workbooks – skill nurturing and unique understanding of specific verticals/ purposes (e.g. dietitians)
Pamphlets – Turnkey solutions for individual life & job skill development
Software – Spotlight the GAP analysis gives end users their personalized success recipe for the next steps in their career development
Consulting – led by Dr. Anna Graf Williams: an author, speaker, and instructional designer… the expert on career portfolios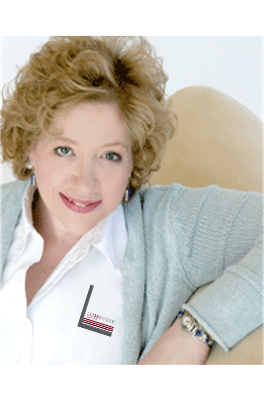 Dr. Anna Graf Williams
President
Dr. Anna Graf Williams is the co-founder and president of Learnovation®, LLC. For 21 years, she's focused her passion on inspiring individuals to take charge of their own careers, and in assisting institutions, agencies, and employers to integrate gainful/meaningful employment strategies and measurable well-being into their programs. Dr. Anna, continues to champion Career Portfolios as the way to demonstrate skills and abilities—always focusing on closing career gaps and valuing transferable skills.
Her education is in Hospitality and Educational Administration from Purdue University and the University of Illinois. Dr. Anna's dynamic career includes higher education administrator, restaurant manager and farmer. She understands and commands the "process of success" where there is always more than one way to reach a career goal—the path may be through college degrees; through the stacking of courses, certifications, service and experience; or a combination of all of these.
Never content to sit in a classroom after making full-professor at the university over 20 years ago, Dr. Anna has channeled her love of people, innovation and learning, and her entrepreneurial spirit, into Learnovation. Committed to helping people work on themselves while serving others she wraps career and economic science with the NEW education model. "The goal… to inspire people to focus their own careers, using their well-being to engage and knowledge, skills, abilities & rare talents to have the lives they want to live!"
Please click HERE for a downloadable biography of Dr. Anna Graf Williams